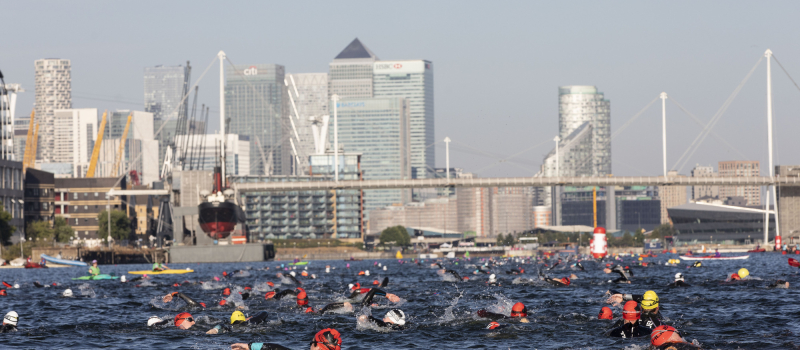 The inaugural RBC Community Challenge will take place on Sunday 6 August 2023 as part of Challenge London.
RBC has partnered with the event to create a unique opportunity for participants to be part of one of the world's largest central city tri's through unique new challenges, including more accessible distances for those new to the sport. These include a closed road cycle through the heart of London, an open water swim, and a super sprint tri, featuring a 400m swim – 10 km bike – 2.5km run.
The RBC Community Challenge events are free to enter and gives participants a taste of triathlon!
Open Water Swim
Challenge yourself to swim one of two distances, from 400m for those new to Open Water Swimming, up to 1,500m for the more experienced swimmers.
Cycle
Sign-up to either a 25km or 50km cycle through the heart of London. The 25km loop will take you past London landmarks including Big Ben, the London Eye and Houses of Parliament.
Super Sprint Triathlon
New to triathlon? Then this is the challenge for you! The 400m swim, 10km cycle and 2.5km run is a great introduction to your first triathlon to build confidence and practice transitions.
So choose whether you want to cycle, swim or tri and sign up and invite your team, family and friends to be part of this fantastic new event!